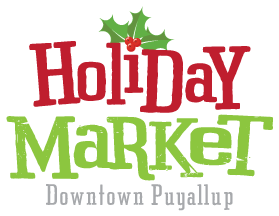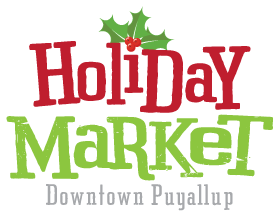 Saturday, December 1st, 2018
Be sure to come downtown for our one-day-only Holiday Market! Located inside the Pioneer Park Pavilion, the Downtown Puyallup Holiday Market runs from 12:00pm to 7:00pm. Visit our wonderful Farmers' Market vendors, look for gifts for the whole family and enjoy some tasty foods. Then starting at 5:00pm, we welcome the Hometown Santa Parade on Meridian.
Come down early and shop and stay late to enjoy the holiday festivities!
Santa Parade begins at 5:00pm followed by the lighting of the Community Tree in the Park!
Any questions please contact the Market Manager
Patty Villa at 253.840.2631
or email farmersmarket@puyallupmainstreet.com.
We are no longer accepting applications for the Holiday Market.