Presented by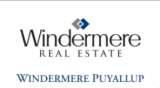 Sponsored by

Saturday, December 1st, at 5:00pm
Downtown Puyallup
Bring the kids down to welcome Santa! See the jolly old elf arrive on one of Puyallup's finest fire engines!
Included in the festivities is the Holiday Market (12:00 p.m. – 7:00 p.m.) in the Pioneer Park Pavilion and the lighting of the Community Tree in the Pioneer Park!
This wonderful community tradition is a great way to kick off the holiday season!
Lighted Santa Parade Information
Fees:
Schools, civic/clubs, Non-Profits — FREE.
Commercial entries — $75 (allows one vehicle and $50 for each additional vehicle)
Applications to participate are now closed. If you missed the deadline and still want to participate, please email Jackee Bechtold at the2jays@comcast.net. She will forward you a link to the online application form.
Again this year we are requesting all parade participants to be decorated with lights for this nighttime event in Puyallup.  We want to thank everyone for doing such a great job the last few years. Everyone looked so festive and the crowd all loved it.  It's our hope you will all be able to do the same this year.  Please remember there is only ONE Santa Claus and Mrs. Claus in the parade. He will come at the end of the parade.
This year we will be awarding trophies in three categories! "Best Lighted Walking Individual/Group", "Best Lighted Motorized Vehicle", and "Most Festive Overall" entry! So be sure to decorate your entry with lights as much as you can!
Complete and submit the Santa Parade application by November 10th 2018.
Be sure to

indicate

whether you will appear in

PUYALLUP, SUMNER, or BOTH

.
If you are bringing a motorized vehicle we must have a

copy of driver's license and insurance for each driver

 You can upload these documents to the application.
Provide

a lighted or reflective sign

large enough to identify your group name. This will help members find you in the staging area (a common problem) and your fans will be able to identify you in the dark as you travel along the route (an even bigger problem).
Adults and group leaders

MUST HAVE

some kind of lighting and/or glow in the dark decorations. The more holiday festive the better. The children and youth in each group are highly encouraged to have lighted attire or at least "glow in the dark attire."  This is a way for everyone to identify your group and for all your family and friends who want to get that special photo.
In Sumner, all participants stage in the parking lot at Sunset Chevrolet Stadium. In Puyallup participants stage in several downtown areas near the intersection where Main Avenue crosses Meridian Street.
CANDY OR TRINKETS MAY NOT BE THROWN FROM MOVING VEHICLES BUT CAN BE HANDED TO THE CROWD STANDING ALONGSIDE THE PARADE ROUTE.

 

For the safety of our parade watchers

PLEASE DO NOT THROW FROM MOVING VEHICLES.
Any questions? Please contact Puyallup Santa Parade Chair Jackee Bechtold at the2jays@comcast.net or call me at 253-863-4924 or cell phone 253-202-4333. I will get back to you as soon as possible. Or contact Chris Kucklick for parade logistics matters. Use kucklick@msn.com or 253-845-2345.
Thank You
Jackee Bechtold and your 2018 Lighted Santa Parade Committee