the 81st Annual Meeker Days Arts & Music Festival!
Has been Rescheduled!
August 21 & 22, 2020

Located in the heart of downtown Puyallup, the Meeker Days Arts & Music Festival is rich in history.
Event Overview
The Meeker Days Festival originated in 1939 as a small arts and crafts festival located in Pioneer Park. It has since grown to be Pierce County's largest street festival encompassing a 15 block radius in the heart of historic downtown Puyallup. 
COVID-19 restrictions will have Meeker Days looking much different than it has in the past. We are still working on and finalizing our plans so keep checking back for updates on what the Festival will feature for 2020.
Southbound From Seattle
Take I-5 Southbound to I-405 N (exit 154A) to Renton

From I-405 N go approx 2 miles and merge onto Hwy 167 southbound to Puyallup.

From Hwy. 167 travel approx 21 miles then merge onto Hwy 512.

Exit Hwy 512 at Pioneer Avenue. Turn Left onto Pioneer.

Travel down Pioneer approx. 1/2 mile.
Pioneer runs through the middle of the festival. Parking can be found on side streets around the festival. Northbound from Olympia:
Take I-5 Northbound to Hwy. 512 (exit 127)

Travel approx 11 miles and exit at Pioneer Avenue. Turn Left onto Pioneer.

Travel down Pioneer approx. 1/2 mile.
Pioneer runs through the middle of the festival. Parking can be found on side streets around the festival.
Parking Options
The Washington State Fair Gold Lot -- Free Parking

Puyallup City Hall -- Free Parking

Side Street areas around Festival -- VERY limited

Sat. / Sun. ONLY: Sounder Lot located on East Main -- Free Parking

Fri. / Sun. ONLY: Cornforth-Campbell Lot (2nd St. SE) -- Free Parking
A map of the entire festival grounds will be available prior to the event. Keep checking back or follow our social media for updates.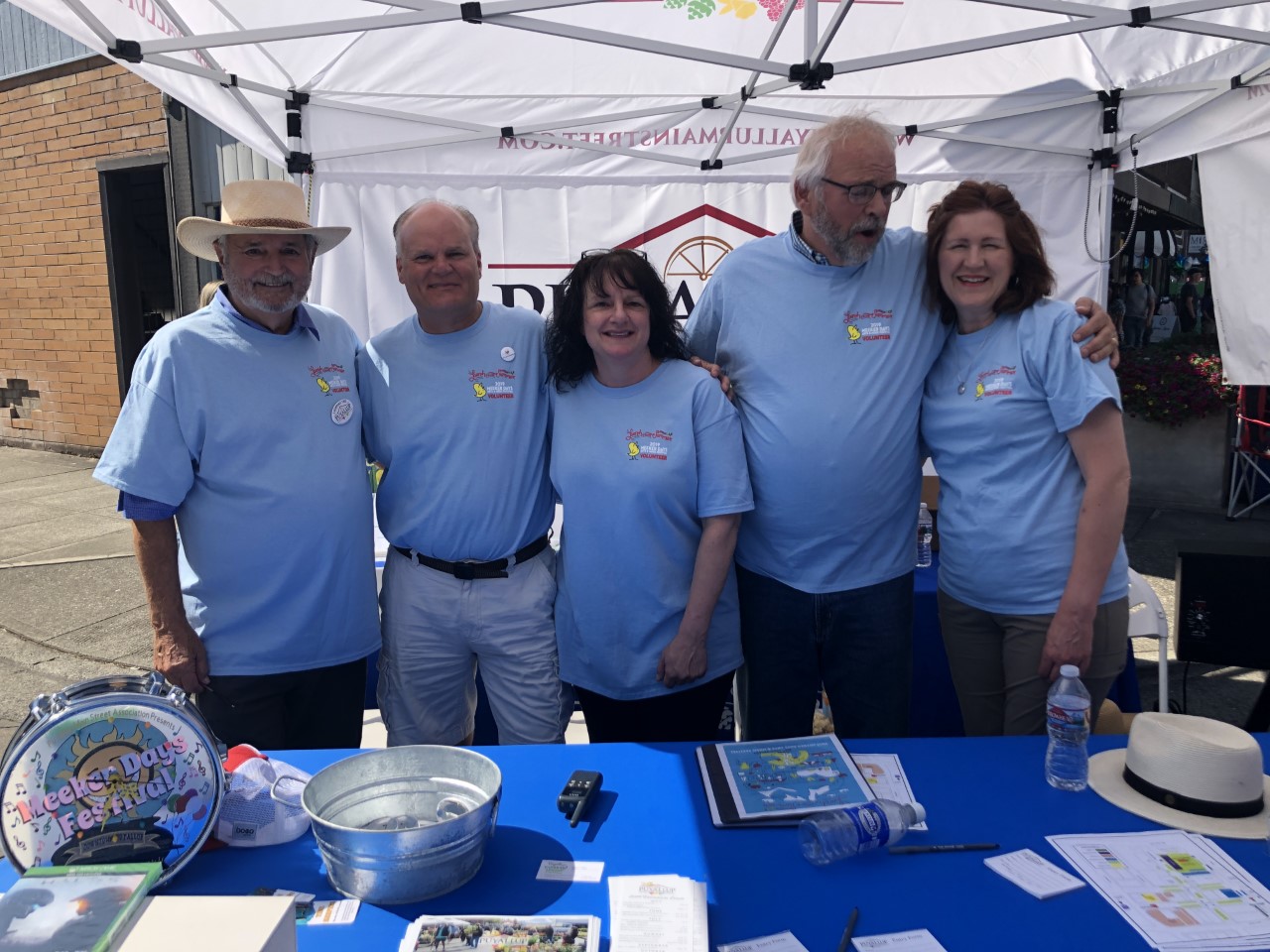 Thank you for your interest in becoming a Meeker Days Festival Ambassador! Our proud volunteers are what make this festival happen year after year! It takes a lot of dedication, time, and energy of our volunteers to make the Meeker Days a success!     
Some of the benefits of volunteering during Meeker Days: 
Food vouchers to use at our 30 food vendors
Commemorative ambassador t-shirt
Opportunity to meet new friends and have a great time
Community service hours for high school requirement
Support the Puyallup Main Street Association
 Volunteer Duties include: 
Poster distribution
Information Booth
Vendor load-in & load-out assistance
Tending to vendor needs
Stage Attendants
Hanging up banners/signage
Clean up
If you would like to become a volunteer for this amazing event, contact Jill Starks, Festival Manager, at: (253) 840-2631 xt. 2 or email: meekerdays@puyallupmainstreet.com. 
There are many possible ways to get involved!
The Meeker Days Festival has a history of providing great entertainment that appeals to everybody! We are looking for performers in Blues, Classic Rock, Big Band, Country, Jazz music plus great Children's entertainment such as magicians, children's music, jugglers and more. If you would like to apply for a performance at the 2020 Meeker Days Festival, please complete our online form. The deadline to apply is April 30. If you are selected to perform you will be contacted no later than May 18th. Also, if you are a local community group (dance, cheer squad, etc.) that would like to perform please fill out the application as well.
Application process:
Complete an application from our EventHub site. Click the "Book Event Space" button and scroll to the bottom to reach the application.
Click Here for information on how to apply.
For questions, please email or contact:
Jill Starks, (253) 840-2631 #2 or meekerdays@puyallupmainstreet.com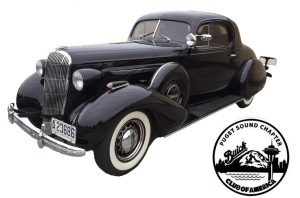 SATURDAY, AUGUST 22, 2020
115 – 2nd  Street SE, Puyallup, WA 98372
ENTRY FEES (US DOLLAR)                                          SHOW HOURS
BCA Member -  $20.00 (Pre-registered)           10:00 a.m. – 4 p.m.
Non-Member  -  $22.00 (Pre-registered)          Parking begins at 8:00 a.m.
Day of Show   -  $25.00                                       Awards Ceremony at 4:00 p.m.
Dash plaques for the first 150 cars. Peer Judging & People's Choice
Sponsored by:
The Puget Sound Chapter Buick Club of America
Puyallup Mainstreet Association and Meeker Days Celebration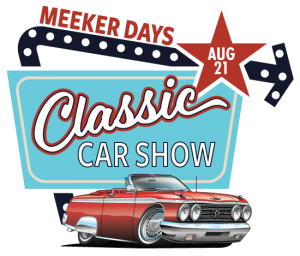 Meeker Days Classic Car Show
Friday, August 21, 2020  |  9:00am-4:00pm
Register now to participate in our first annual Meeker Days Classic Car Show, taking place Sunday, June 23 during the last day of Meeker Days! This show is open to all makes and models that are 1969 and older.
$15 if you preregister and $20 day of event. Preregistration ends June 7, 2020.
The first 100 cars to register will receive a complimentary dash plaque!
Cars must arrive on-site and check-in on event day between 7:30am-9:00am. Active event venue requires cars to remain on-site until 4:00pm
41 awards will be given out. The award ceremony begins at 3:00pm
Activities and things to see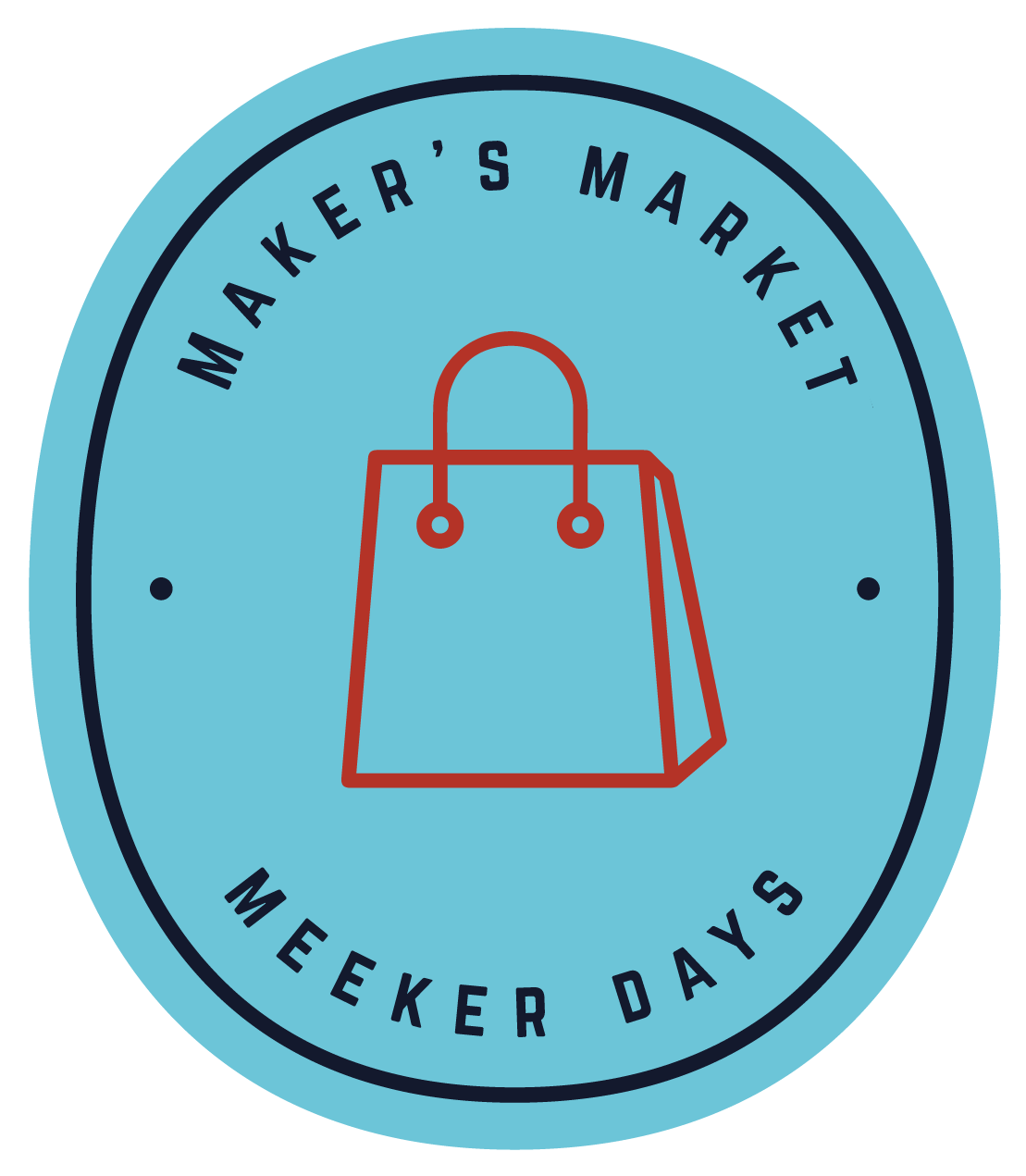 Night Market
Open from 5:00pm-9:00pm on Friday, this "open to all ages" Night Market is located inside the Pavilion and features a wine garden and music while you shop some of your favorite Farmers Market vendors.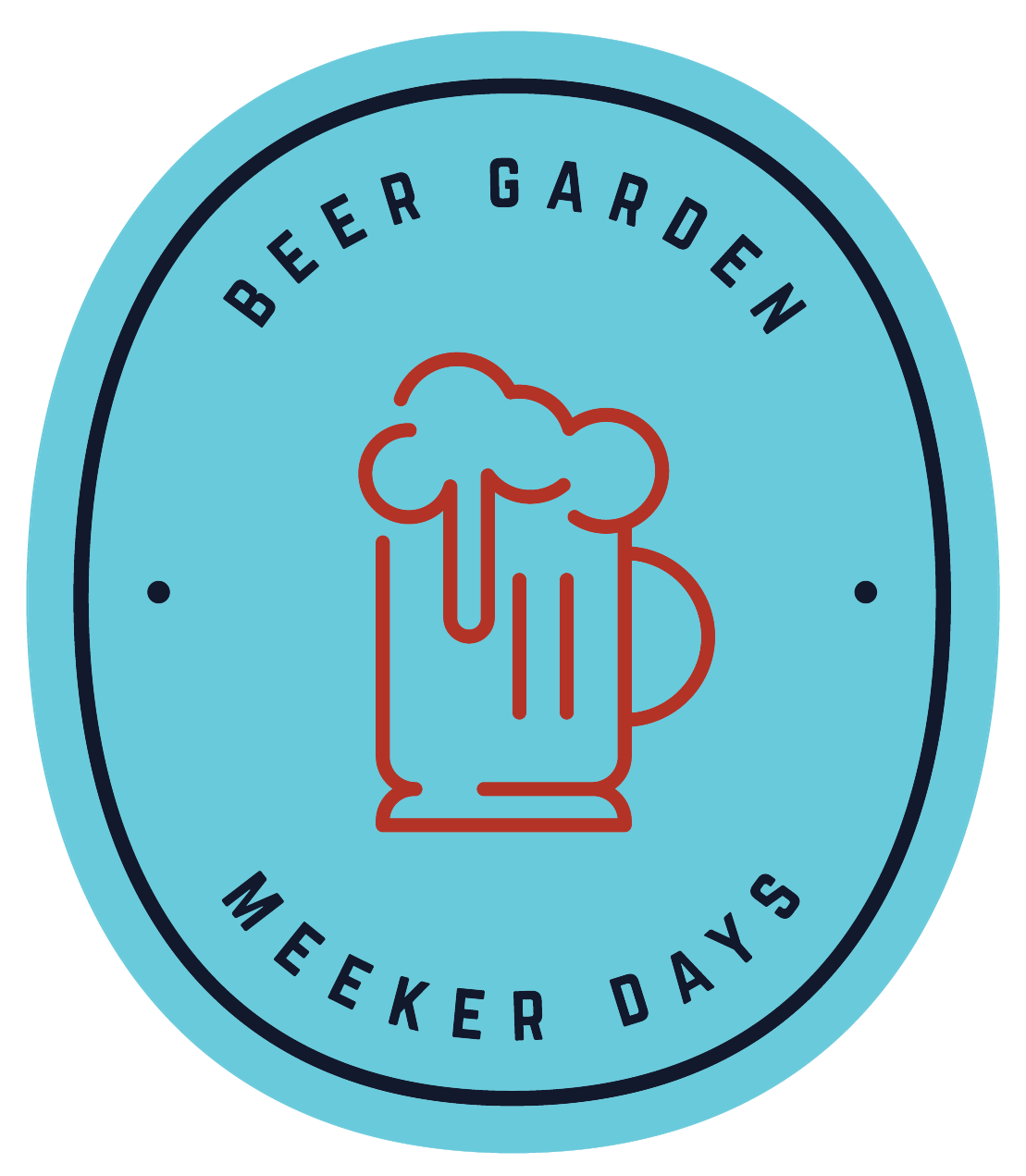 Beer Garden
Located right next to the Main Stage
at the intersection of 2nd St SE and
Meeker St, the Beer Garden is a great place to relax and enjoy some of the most fantastic entertainment lined up on Friday, Saturday, and Sunday. The Beer Garden is very close to other food vendors as well.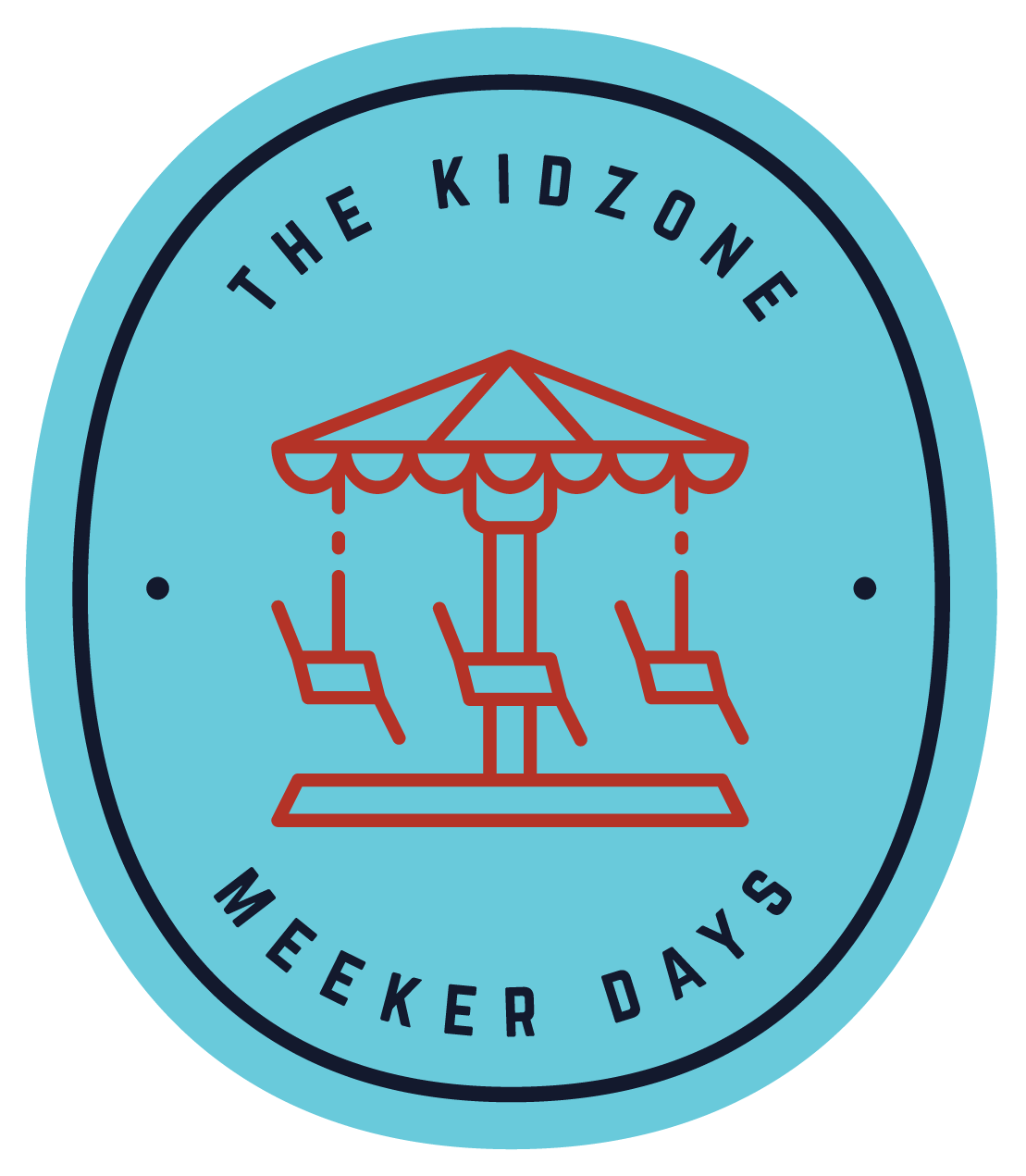 KidZone
Bring the kiddo's down for fun in our KIDZONE area located inside Pioneer Park. Bounce houses, swings, slides and more will keep your kids entertained for hours!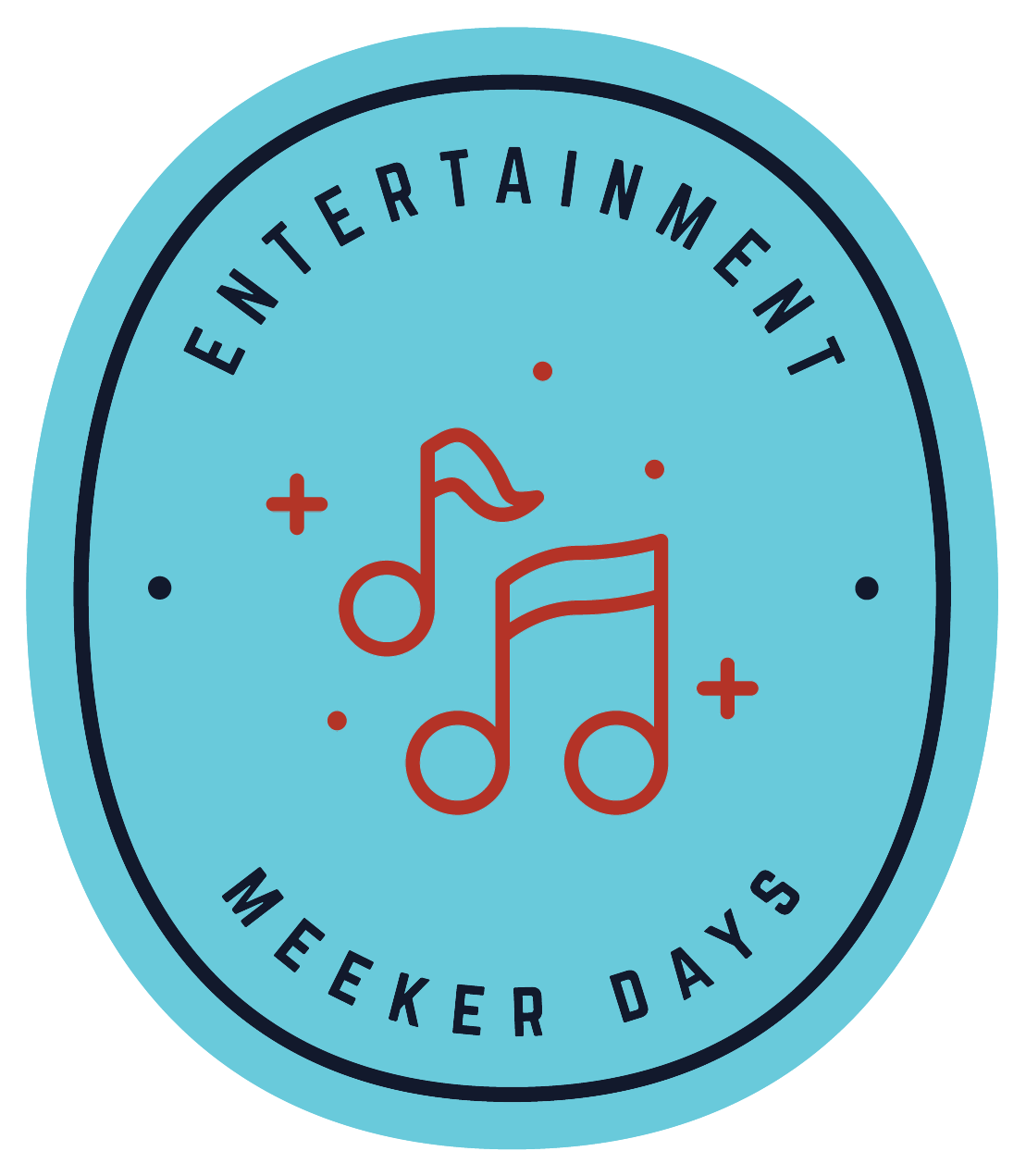 Entertainment
With three entertainment stages, Meeker Days features a wide variety of music that will appeal to everyone. Country, Rock, Soul, Blues, Big Band and more, we have it all!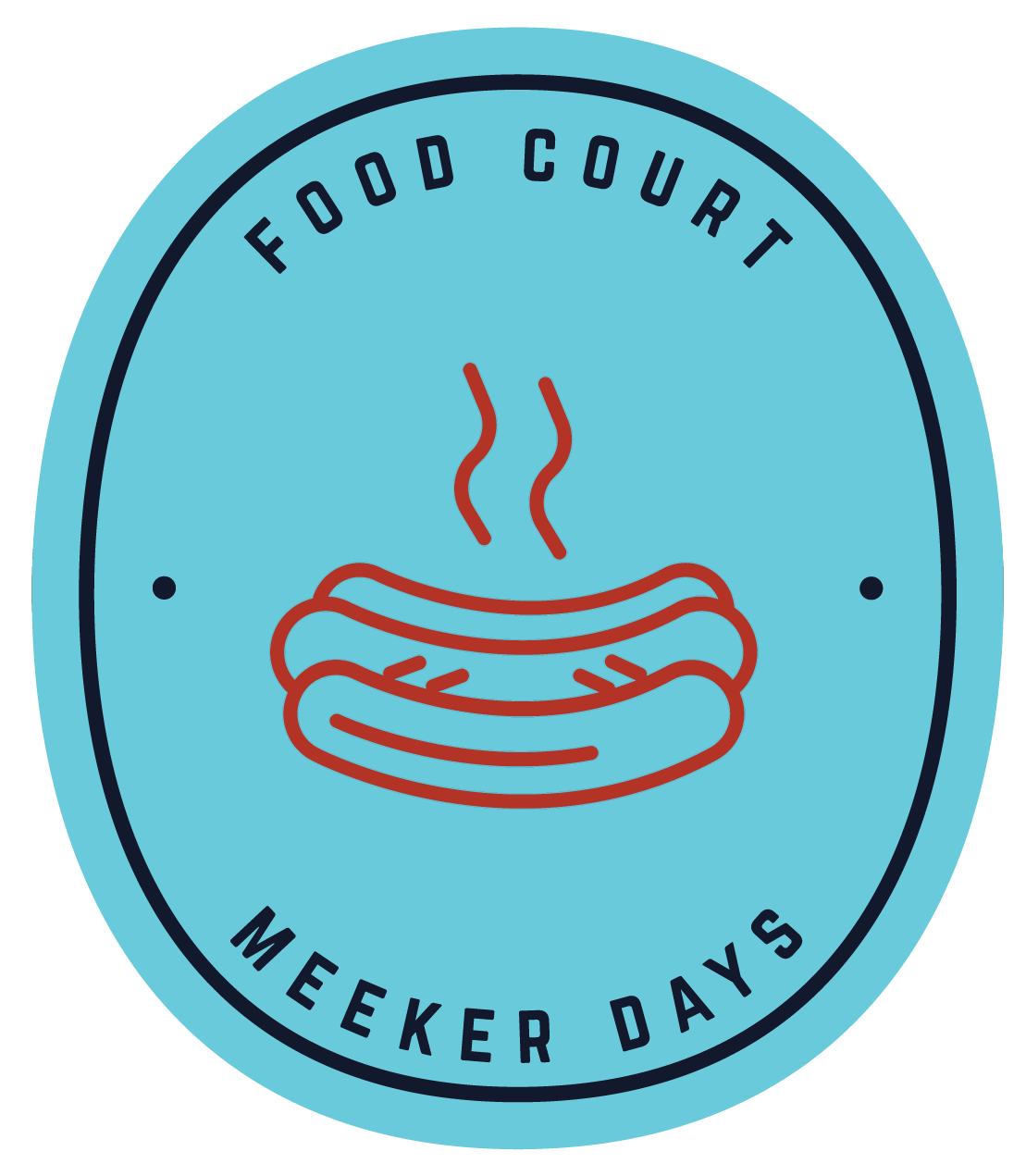 Food Courts
Meeker Days host two food courts, one on Elm Street and the other on West Meeker. With the wide variety of food choices, there's sure to be something to suit everyone's tastes!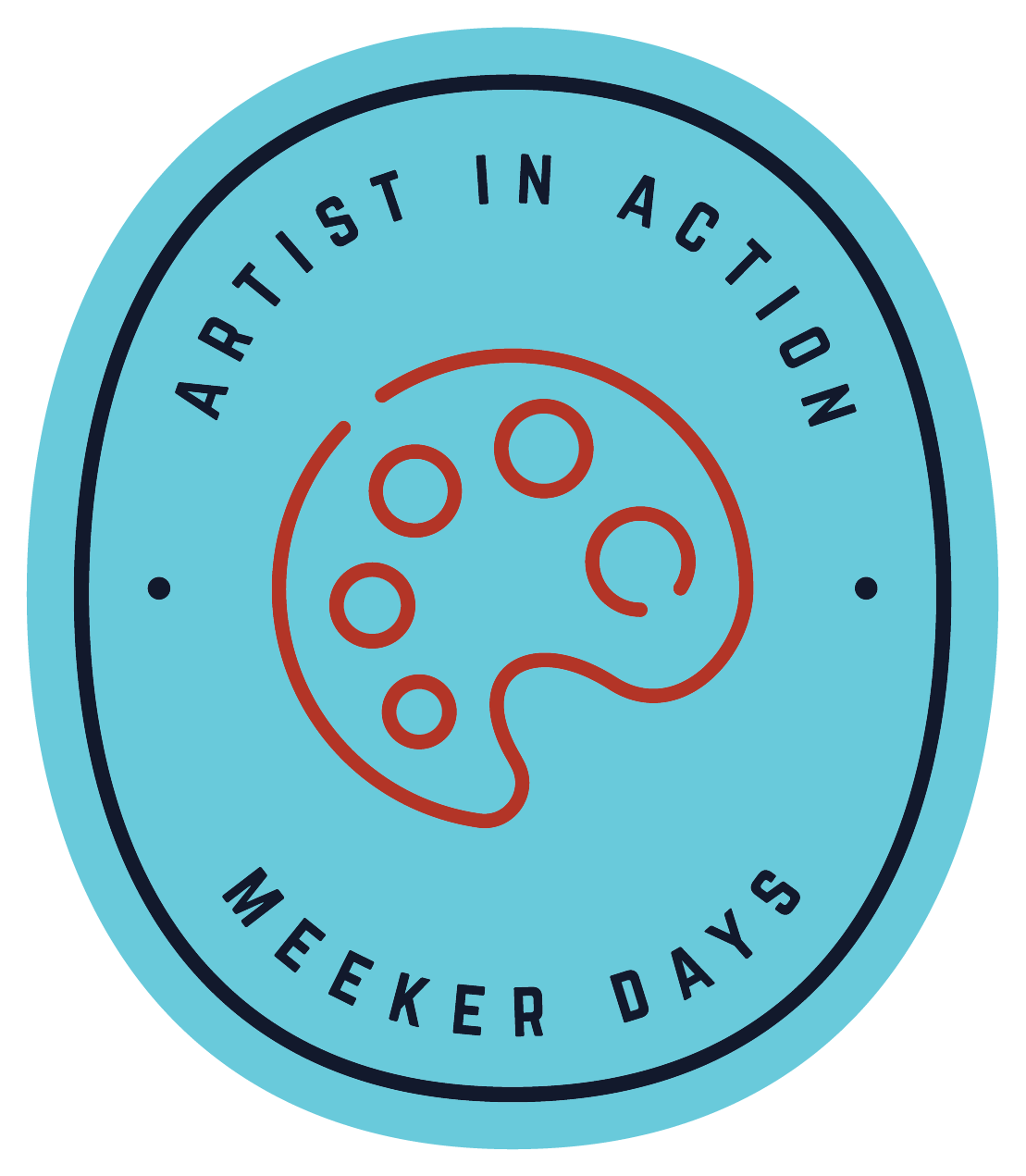 Artists in Action
Meeker Days features many local artists who will be creating art on-site as well as offering their pieces for sale.