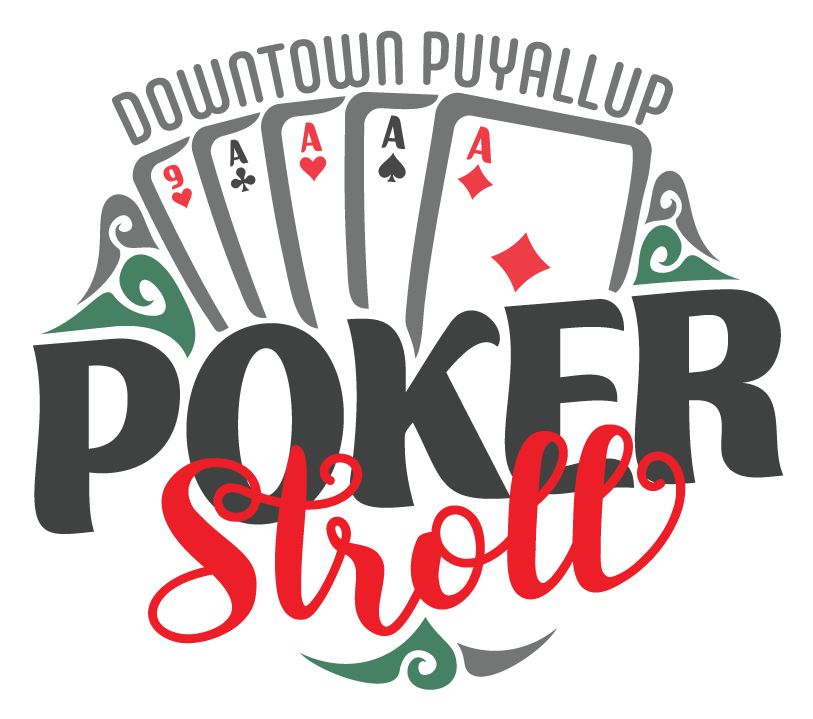 Friday, March 12 - Saturday, March 20
Join the fun as we have our first annual
Downtown Puyallup Poker Stroll!
Put on your poker face and play your best hand! Pick up a scoresheet from any of our participating fourteen locations or download it by clicking the image to the right. The player with the best hand will win a basket of goodies from our participating businesses!
The winner will be announced Monday, March 22!
Participating Businesses are:
Giorgio's Greek Cafe                West Pioneer Grill
Her Shabby Chateau           Ashley's Room
Trove Provisions               Pink Chandelier
Rose Restaurant                       Wicked Pie Pizza
Charlie's Restaurant                  Trackside Pizza
Meridian Cafe                         Scotty's Pub & Grub
and Crockett's
You must be 18 years or older to play, only one scoresheet per person, and you don't need to visit each location, but the more cards you collect will give you a better chance to win!
Download your scoresheet here
Rules of Play

Must be 18 years old to play.

All cards must be selected at participating businesses listed on scoresheet.

One card will be drawn from each location and laid face up for business to verify.

Players may draw only one card at each location.

Select 5 of your drawns cards to build your best hand and write them in the boxes provided.

Turn your card in to Charlie's Restaurant before 9:00pm on Saturday, March 20.