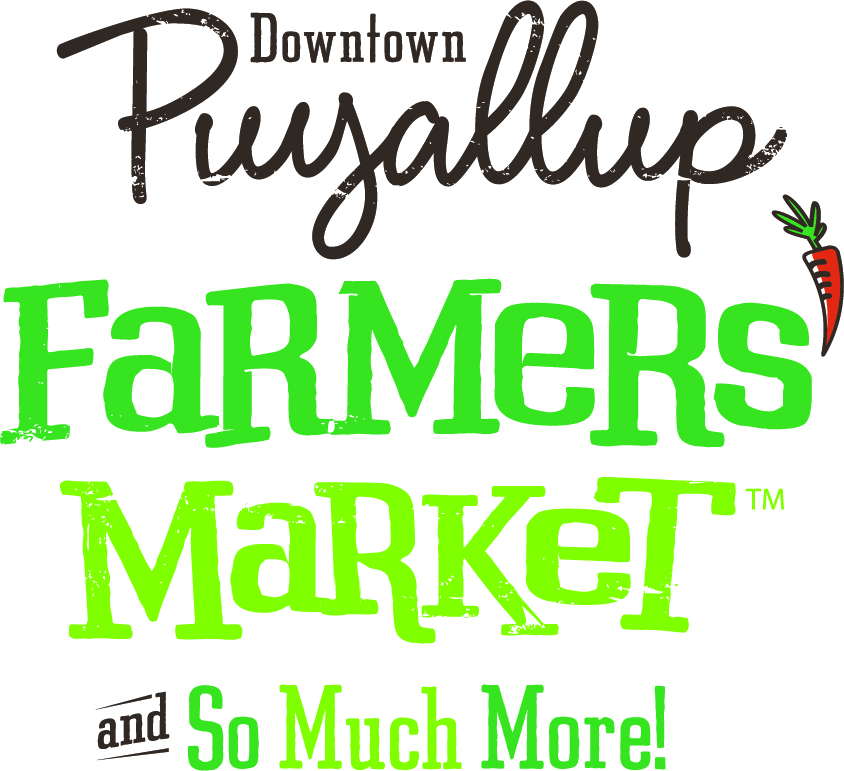 The Puyallup Farmers' Market will return!
Your Favorite Market Will Be Back in Mid-April 2023
The Puyallup Farmers' Market is one of the largest markets in the South Puget Sound region. Every Saturday, April 15 through October 14, 2023, you will find fresh fruits and vegetables grown by local farmers. You will also find beautiful, fresh-cut flower bouquets, garden and landscaping plants, artisan breads, farm fresh eggs and meats, handcrafted items from local crafters and artists along with a variety of other vendors.
***SPECIAL APPLICATION OPEN PERIOD***
PLEASE NOTE: THIS APPLICATION IS TEMPORARILY OPEN, THROUGH 3/18, ONLY TO ARTISTS (EXCLUDING JEWELRY, BATH & BODY, CANDLES, PRINTED APPAREL) AND PROCESSORS (EXCLUDING BAKED GOODS, JAMS/JELLIES, HOT SAUCE, SEASONINGS, HONEY). PLEASE DO NOT APPLY IF YOU DO NOT FIT WITHIN THESE PRODUCT BOUNDARIES AS THE APPLICATION FEE WILL BE PROCESSED AND IS NOT REFUNDABLE. APPLICATIONS RECEIVED THROUGH 3/18 WILL BE REVIEWED AS SOON AS RECEIVED AND VENDOR STATUS WILL BE PROVIDED SHORTLY THEREAFTER.
First register as a vendor, if not done already, and then choose "Apply to Market" and select the Puyallup Farmers' Market.  We appreciate and love supporting local talent and small businesses and hope to hear from you!
You can find our Applicant Handbook here.
Please email our Market Director with questions concerning eligibility or fees.
If you enjoy volunteering and you love the Market, consider joining us at the Puyallup Farmers' Market.  We have different options of how you can support us from manning the Market booth, helping with set up/tear down or running activities.
Just download, complete and sign the form then bring it to the Market booth and we will contact you as soon as possible!